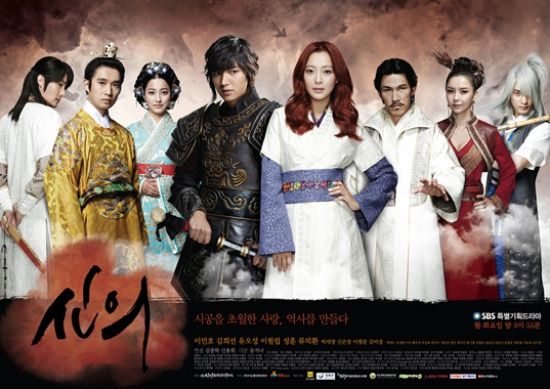 Title: 신의 (信義) / Shineui
Also known as: The Great Doctor (神醫)
Tagline: Fantasy and history will meet. Person and person will meet. Person and heaven will meet.
Genre: Historical, romance, time travel, fantasy
Episodes: 24
Broadcast network: SBS
Broadcast period: 2012-Aug-13 to 2012-Oct-30
Air time: Monday & Tuesday 21:55
Note: Setelah mengklik link, silahkan tunggu 5 detik sampai munculkotak bertuliskan "SKIP ADD" di bagian kanan atas halaman. Bila Halaman yangdituju tidak muncul, silahkan direfresh kembali halaman tersebut.
Sinopsis:
Episode 8
Episode 9
Episode 10
Episode 11
Episode 12
Episode 13
Episode 14
Episode 15
Episode 16
Episode 17
Episode 18
Episode 19
Episode 20
Credit to team author
Trailer written by Lui
Synopsis by Lui